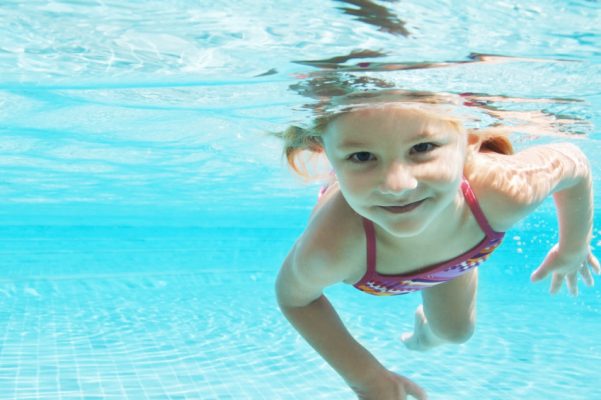 The Mecklenburg Swim Association Swim School delivers proven swimming instruction enhanced by a competitive perspective to children, ages 3 and up.
We offer small group lessons and private lessons. Our variety of programs, offered seven days a week, ensures that lessons are available to fit your schedule. You will quickly see we're equipped to educate.
The MSA Swim School philosophy is to always reward children with praise and positive reinforcement for a job well done. Children are never forced to perform. We wait until each child is ready and believe that with patience, encouragement, and practice, our students will make the most of their time in the pool.
Whether your goal is to become an Olympic athlete or just to have fun in the water, the Mecklenburg Swim Association is the starting block for you!
Testimonials
"Our son was a very, very reluctant swimmer. We tried three different (very experienced) instructors and still didn't have a swimmer. Then we found Grant who was amazing. His calm and patient demeanor was exactly what our son needed to get over his fear of the water. In just a few sessions, he got our son swimming! I also observed other instructors conducting lessons. They were fantastic with their students who were a wide range of ages. I'm very grateful to Grant and MSA for turning our non-swimmer into a swimmer!"    ~Debbie H.
"The MSA Swim Lesson Program is absolutely engaging to my little ones. They have an amazing staff that has extreme patience and engaging manners for all types of swimmers. They have what few swim organizations can offer. Their flexibility and perseverance to continually support my children in their swim lessons is what every parent wishes for. MSA does a superb job of teaching the basics all the way up to the most advanced. The small class size provided personalized attention to each child while making sure each child was taught in the best way for him/her. They have a great understanding of providing a fun learning atmosphere all while keeping them motivated and engaged to be the best swimmers they can be.      ~ Anshuk P.
"I thank Grant and the rest of the staff at MSA. It was a great experience for my daughter who we do not consider athletic. But, she loves the water and seems to be a natural swimmer. I am excited about the start you all gave her and we are going to continue to swim. Claire has already expressed a need for more time in the water and classes when we move!"     ~Don B.
"Our children have been going to MSA for the past 3 years.The staff has been excellent!We have had a wonderful experience even with the challenges of COVID.Our children our excelling beyond our expectation!We can see both their swimming skills and confidence growing daily.Our kids are always looking forward to their next swimming lesson.Coach Grant specifically has been a huge part in their development, however, all the coaches have been excellent.Currently, Coach Adriana and Coach Ana are doing a terrific job with them.Thank you to MSA for all that you have done in helping our kids learn and grow as great swimmers."     ~Jess D.